Artifacts We Found In Dreams
A downloadable dream collection
Resources for the game jam
This is a bulk download of inspiration images for the "Games We Play In Dreams" jam. It's all the things you might find on the website, consolidated in one place for bulk download.

For this jam, I've asked the AI what pages from various imaginary tabletop roleplaying games might look like, given a theme or certain art styles. The results are filled with the appearance of coherence without actually supplying it, dreamlike in the way they demand the viewer to fill in the gaps, interpreting meanings where none exist.
I'm asking you to look at these images, get inspired, and turn what you see into a tabletop roleplaying game.

Browse everything using the website.
The best way to browse this collection is through the jam's official website, which even has automated mood-board generation.
No, really. Go there. This is for bulk downloads of the entire image set.
Layouts.zip
AI-generated page layouts, which look like a roleplaying game.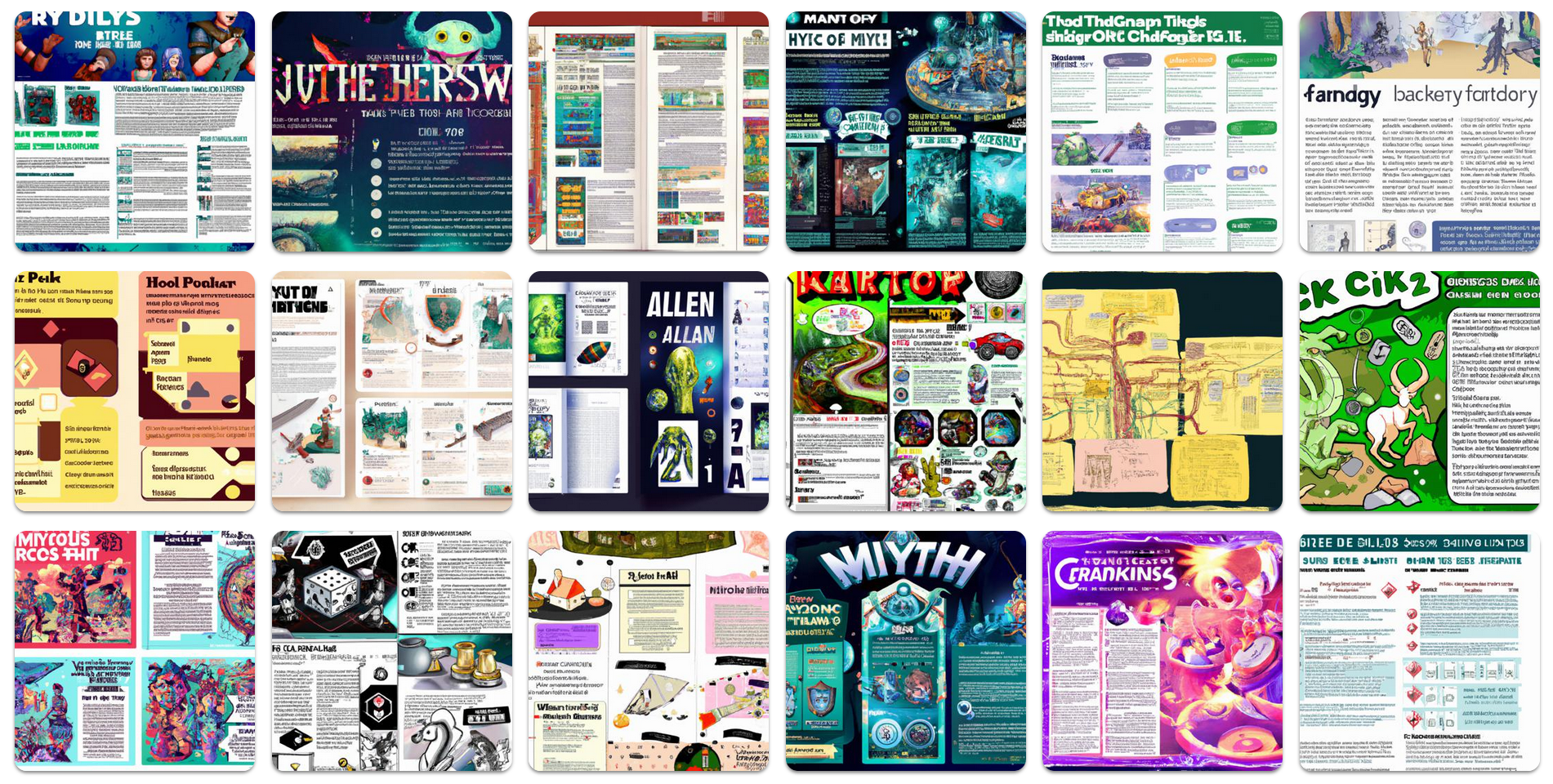 Artworks.zip
AI-generated artwork, which helps set a mood for a roleplaying game.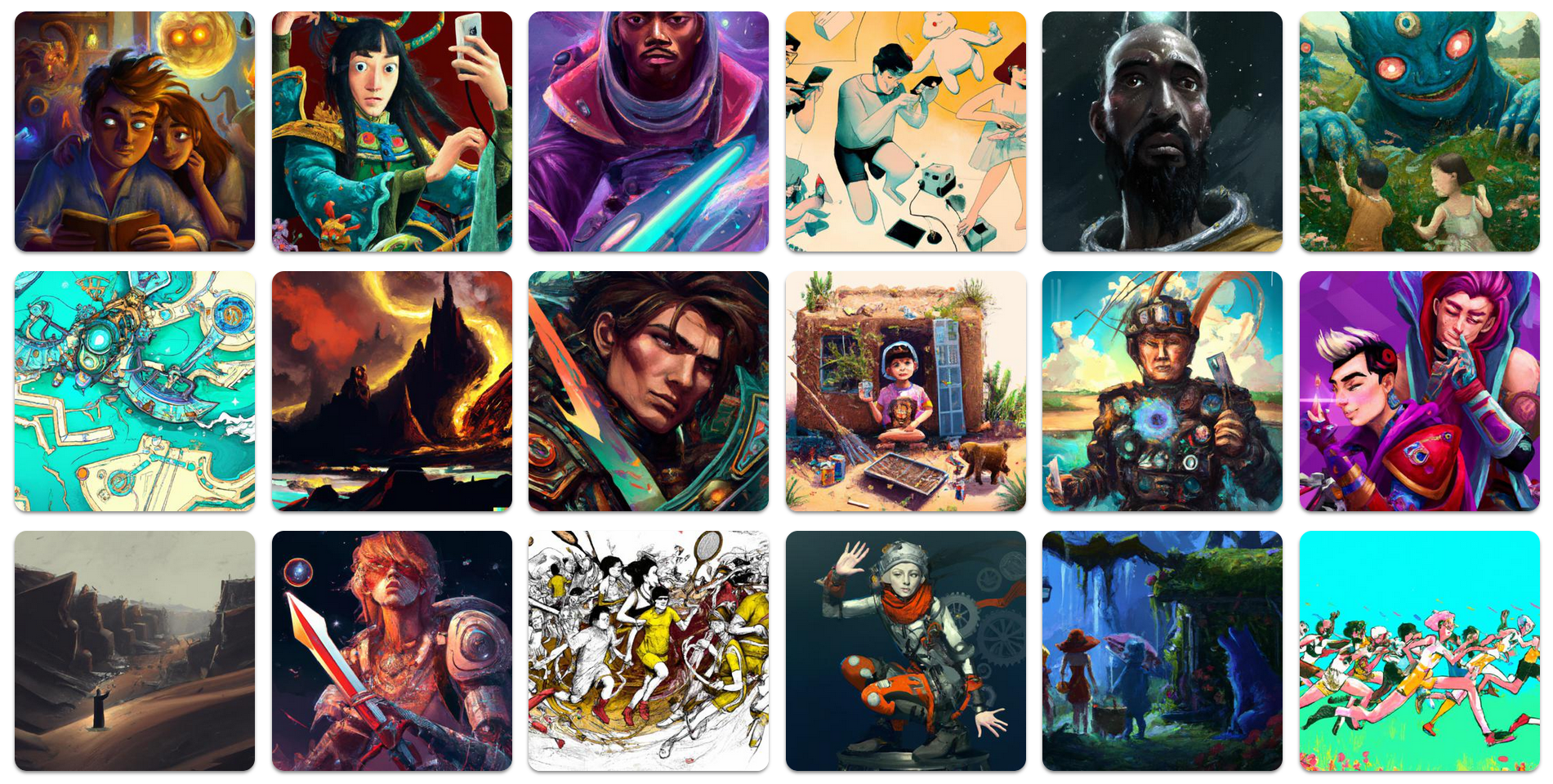 Mechanics.zip
Artwork related to different game mechanics, such as dice, block towers, etc.

Logos and Mocks.zip
Logos for imaginary games, and mockups of imaginary book covers.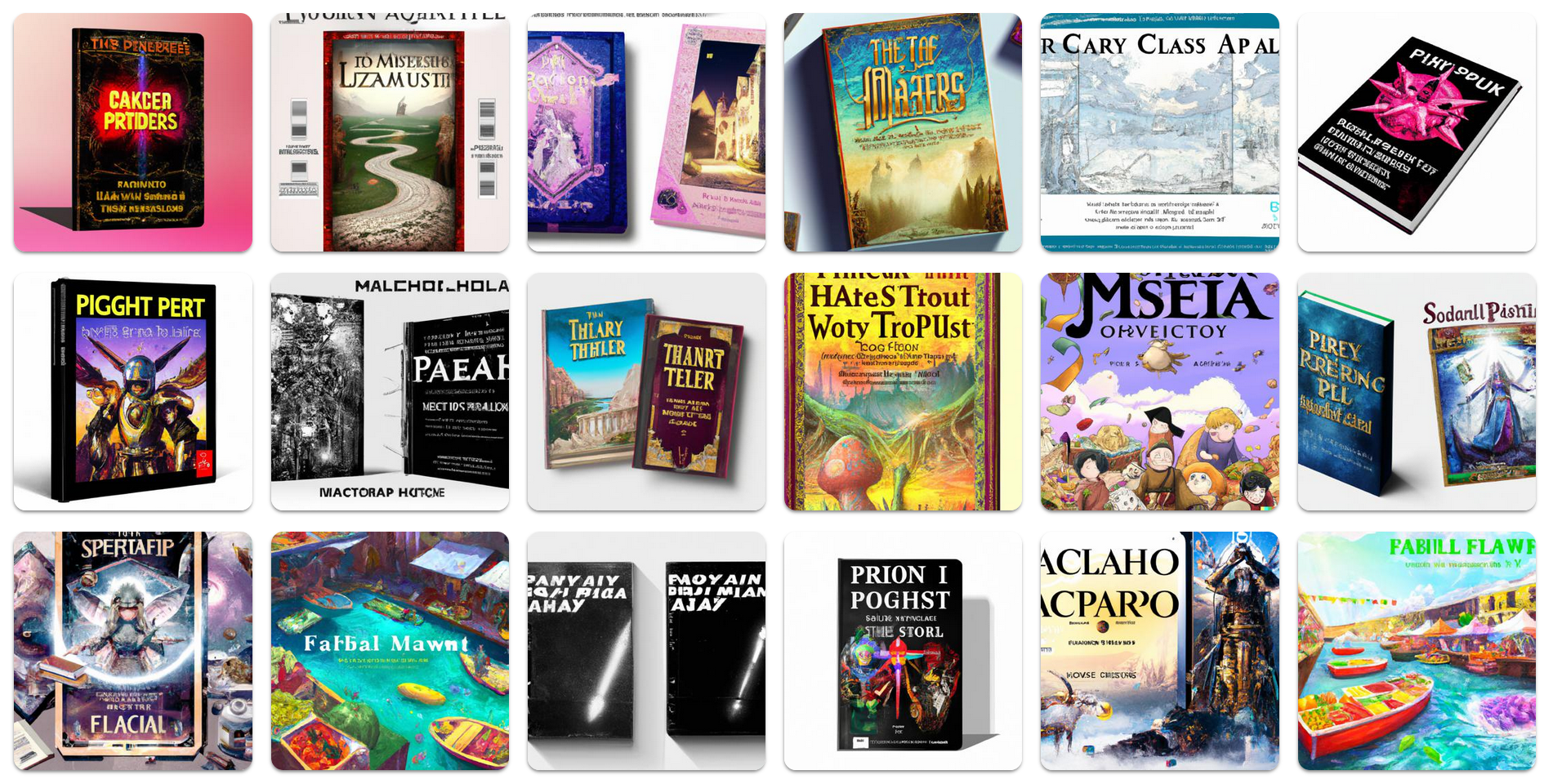 Download
Click download now to get access to the following files:
Logos and Mocks.zip
286 MB
Pay For New Art!
Support this dream collection at or above a special price point to receive something exclusive.
AI Inspiration Fund
You want us to have more art? That's awesome! Donations here go directly towards funding new AI artwork, which will be added to the resource pack and the website so that everyone can enjoy them.